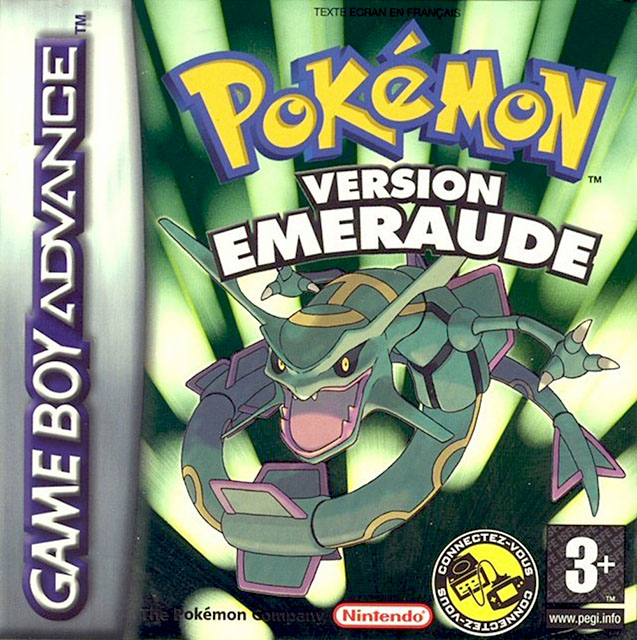 Genre : RPG
Multiplayer : 4 players
Year : 2005
Developer : Game Freak
Publisher : Nintendo
Weekly games : 533

Like previous Pokémon games, Emerald challenges you to collect, trade, and battle Pokémon. In this extension of Pokémon Ruby and Pokémon Sapphire, you must stop Team Magma and Team Aqua from expanding and taking over the world of Hoenn. Help maintain the balance by bringing your strategies and tactics onto all-new battlefields. In addition to single-player challenges, the game features multiplayer trading and battling with up to four players using a wireless adapter.
Further information :
If the game freezes on a white screen when loading it, go to "Settings>Emulator>Save Type" and select Flash 128K instead of 64K. Then, reset the game. Note that you may have to set the save type back to 64K with other games.
Alternative versions
In the same series
User Feedback