5
Pokémon Dreams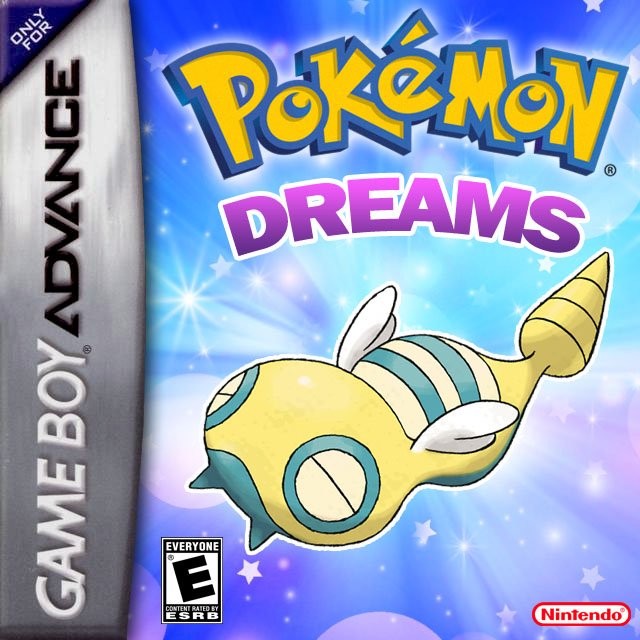 Console : Gameboy Advance
Language :

Genre : RPG
Multiplayer : 1 player
Year : 2021
Developer : MonopolyRubix
Weekly games : 23

Pokémon Dreams is a FireRed hack that takes place in a new region and tells a new storey. The main character, a travelling trainer, arrives in the Solda region. They meet a boy in the small community of Thicket Town who aspires to be like his brother, the local gym leader. This is their journey through the region as they meet new characters and strive to become members of the Pokémon League.
This hack was created with a focus on characters and worldbuilding in mind. Despite the fact that it tells a linear story, the map is peppered with optional areas containing useful items and Pokémon to encourage exploration.
[Features]
▸8 Gyms, a Pokémon League, and postgame rematches are playable
▸All Pokémon through Generation 7 available
▸Small cast of 35 Fakemon brings the total to 844 Pokémon
▸New region with new story, characters, and battles
▸New music
▸Pokémon movesets brought up to date with Generation 7
▸Battle system updated to Generation 7 (Physical/Special split, Gen 6 type chart, Fairy type, etc.)
▸All mega evolutions are included, alongside some new ones
▸Dexnav
▸Leveling is made easy by Gen 6 EXP Share, wild 1% Audino on every route that can be encountered using DexNav, and colosseums that can be rebattled infinitely
▸Level curve is not balanced around using the above features, so you can make the game as easy or difficult as you like
▸NPC trainers do not use healing items in battle (potions, full restores, etc.)
▸Trade evolutions now use stones instead
▸120 reusable TMs
▸Optional level scaling, double battle, and inverse battle modes for replayability
Further information :
Version 1.5.1 (Completed).
---
User Feedback