Franky, Joe & Dirk... On the Tiles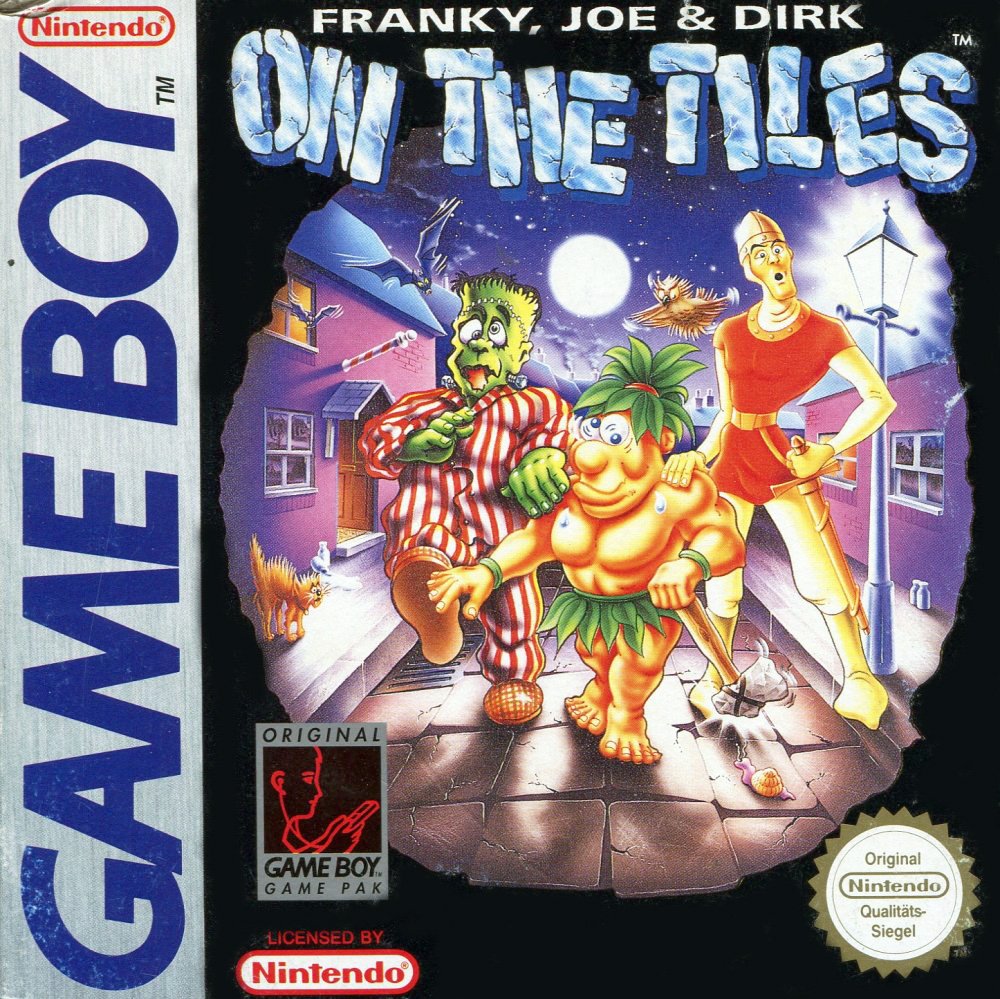 Franky, Joe & Dirk: On The Tiles is a sliding puzzle game that features character from three Elite Systems games: Dr. Franken, Joe and Mac and Dragon's Lair. The player is presented with a picture based on one of the above mentioned games which is scrambled at the start of a game. The player's task is to recreate the original picture by sliding the tiles around one at a time.

This variant of the concept adds special items that appear on the tiles for brief moments. They are activated when the tiles they are on are moved around. Among these are a bomb which if not moved within ten seconds of its appearance will detonate and lead to a game over. There is also a lock and key combo where the locked tile is unmovable until the tile with the key has been activated. Other items include one that reshuffles some of the tiles, one that gives extra time and one that auto completes the current puzzle.

There are two different game types: normal game and against the clock. Both are on time but the latter is played without any of the special items. There are also four different difficulty level that can be chosen before a game.
There are no images in this album yet
---
User Feedback