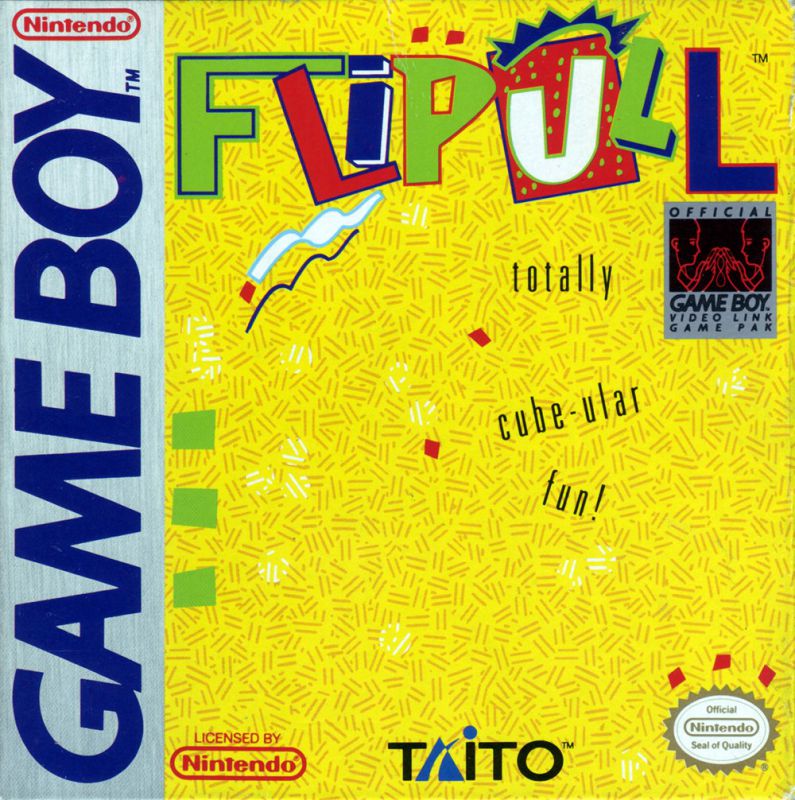 Console : GameBoy
Language :

Genre : Puzzle game - Reflexion
Multiplayer : 2 players
Year : 1990
Developer : Taito
Publisher : Taito
Originating in the arcades, Plotting involves several different types of blocks, bearing symbols such as squares, circles and crosses. Using a small yellow object to direct a block across onto a particular section of a shaped wall. It will then rebound onto a set of blocks at a particular angle, with the intention of removing similar blocks it touches. This is done against a time limit, and there are special blocks to help out with extra lives.
Game files
Flipull 2018/11/16 11.85KB
There are no images in this album yet
---
User Feedback