Final Match Tennis
2
Download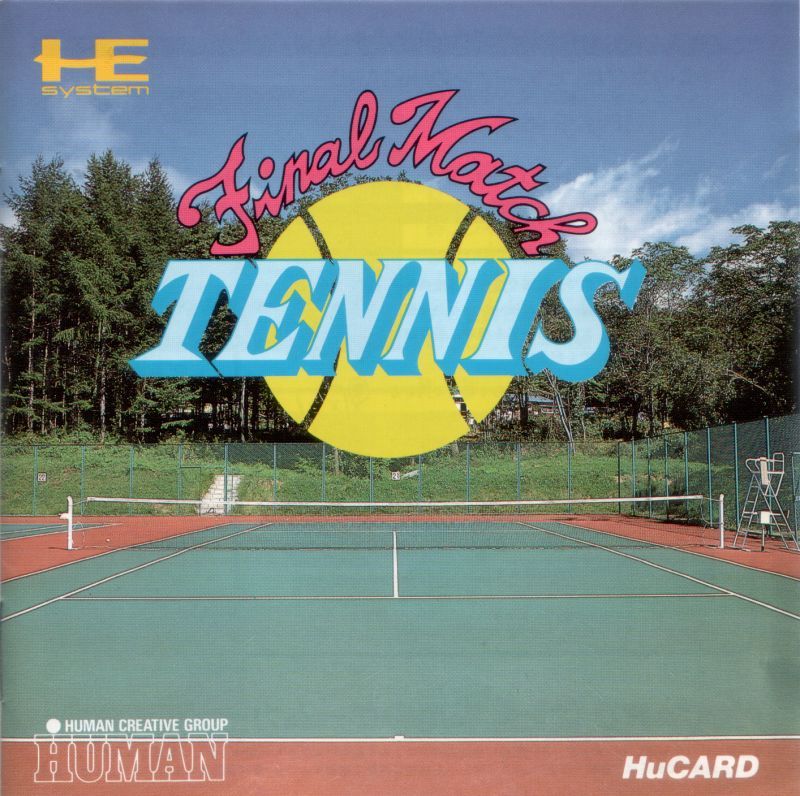 Console : PC Engine
Language :

Genre : Sports
Multiplayer : 4 players
Year : 1991
Developer : Human Entertainment
Publisher : Human Entertainment
Popularity : 12

The game's roster has 16 male players based on real-life tennis players, all with different strengths and weaknesses. For instance, Björn Borg has a poor serve but is fast and excels at topspin shots and is especially challenging to play against on a clay court. Boris Becker can serve bombs and has great volleys but is a bit slow.
Smashes, stop balls, volleys, back and forehand spins or lobs are all featured in the game. Some players hit with topspin and others hit the ball flat and some do not have a backspin. The player cannot hit different types of serves, only flat and slow.
There are three modes available: Exhibition (single match), World Tour (career) and training stages. Through the use of a multiplayer adapter, up to four players can compete in any combination in singles and doubles.
Further information :
Traduction version 1.2

Merci à tAz-07 pour cette traduction.

There are no images in this album yet
---
User Feedback