FIFA Street 2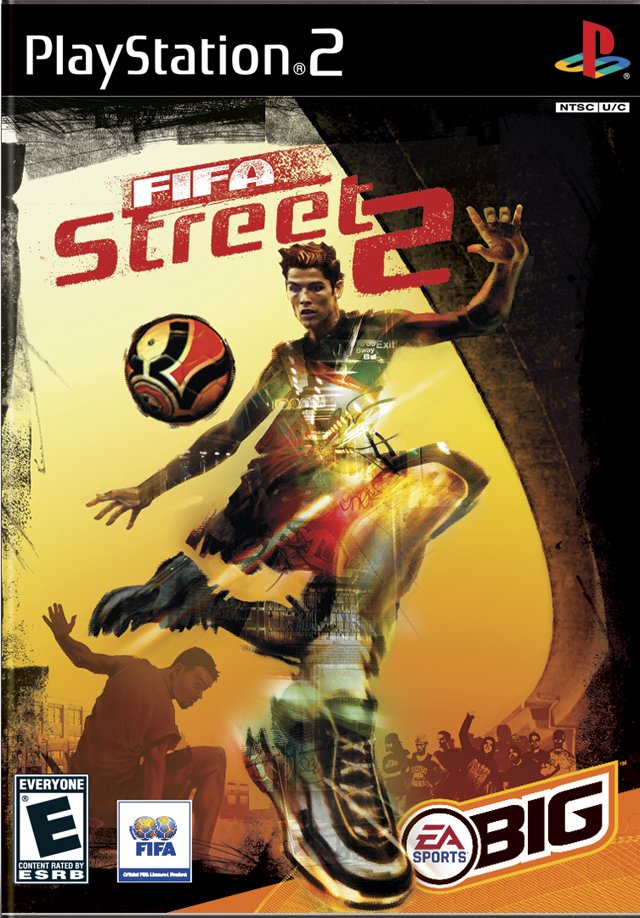 Console : Playstation 2
Language :

Genre : Sports
Multiplayer : 4 players
Year : 2006
Developer : Electronic Arts
Publisher : EA Sports
Weekly games : 4

FIFA Street 2 is EA BIG's follow-up to FIFA Street, a game that achieved platinum status. Fifa Street 2 takes the vastly popular sport of football or soccer and turns it into a stylized game where beating an opposing defender with very technical tricks is the most important aspect of the gameplay. The game features a bevy of star players from the real football scene.

The gameplay is quite a bit different from the official FIFA games or Pro Evolution series. You play with 3 field players and one keeper. Rather than focussing on passing to reach the opposing goal, Fifa Street employs a system called beat moves. Various tricks can be done with the right analog stick. In order to beat a player, you need to run up to him, and then pull the right stick in a direction to initiate a beat move. The attacker and defender then follow a scripted animation of a stylish beat move that would be rather tough to pull off in real life. However, the defender can attempt to stop the animation before it is completed by pulling the analog stick himself. He must guess the direction the attacker pulls the analog stick in, and then match the movement. If the defender guesses right, he will knock back the dribbler and take the ball from him.

Fifa Street 2 features quite a few tricks. You have regular tricks that can be accessed with the right stick. Then, you can modify those tricks by using R2 (on PS2) or L1. The trick's type is decided by the direction you press the analog stick into. For instance, pressing the stick up will result in a trick that will send the ball over the defender's head, while pressing the stick down will have the trickster play the ball through the defender's legs, a phenomenon called Panna. There are also juggle moves. Juggling is a football term that implies that you keep a ball in the air. You can do such tricks in Fifa Street 2 as well, using L1 and the right stick while standing still. Some players have unique tricks as well. For instance, Ronaldinho can use his signature trick, the Gaucho, by pressing L2, R2 and Triangle at the same time. Furthermore, there also are a ton of context-sensitive animations that depend entirely on the player's stance and his position relative to the goal, for instance while shooting.

Finally, there are Gamebreakers. These are special, superpowered shots that are next to impossible for a keeper to save. However, if you beat opposing players while in Gamebreaker mode, you will gain extra bonuses. If you beat one defender, you'll get two points added to your score instead of one. If you beat two out of three, you'll get two goals added, and the other side will lose a point. If you beat all three defenders, scoring the Gamebreaker will automatically win you the match.

The game features regular kick-off games that will simply have you pick a team and and play. A career mode is also in place, where you'll create a player and then assemble a team consisting of real-life players and your own creation. Your player will start off average, but you'll gain experience every match you win to upgrade the members of your team with. Some matches will give you new pro players when you beat them. Finally, there's also a challenge mode where you use the game's juggling mechanics.
There are no images in this album yet
---
User Feedback