Dosukoi Densetsu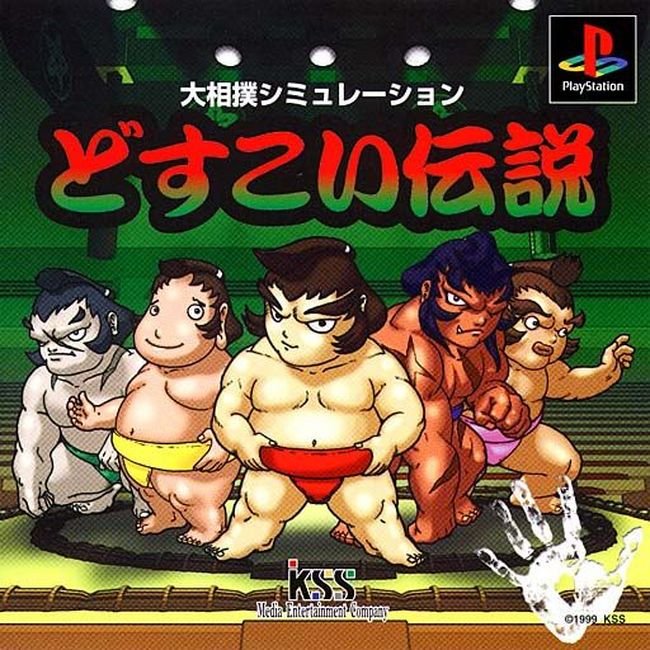 Console : Playstation
Language :

Genre : Sports - Simulation
Multiplayer : 1 player
Year : 1999
Developer : KSS
Publisher : KSS
Sumo is a competitive full-contact wrestling sport where a wrestler (rikishi) attempts to force another wrestler out of a circular ring (dohyo) or to touch the ground with anything other than the soles of the feet. The sport originated in Japan, the only country where it is practiced professionally. It is generally considered to be a gendai budo (a modern Japanese martial art), though this definition is incorrect as the sport has a history spanning many centuries.

Many ancient traditions have been preserved in sumo, and even today the sport includes many ritual elements, such as the use of salt purification, from the days when sumo was used in the Shinto religion. Life as a rikishi is highly regimented, with rules laid down by the Sumo Association. Most sumo wrestlers are required to live in communal "sumo training stables" known in Japanese as heya where all aspects of their daily lives from meals to their manner of dress are dictated by strict tradition.

Dosukoi Densetsu is a sumo wrestling simulation game in which you can train your sumo wrestler or a group of them (in different kinds of trainings, give him food and send him to rest) and then go into tournaments and try to win them.

You have a trainer (the owner of the dojo) that will try to make work harder the sumo wrestlers, a somekind of manager that will try to hire new sumo wrestlers for the dojo, and different sellers that will bring different kind of meals to the sumo fighters. Depending of the things they eat and the training and rests that they do their stats will increase or decrease.
There are no images in this album yet
---
User Feedback