Digimon Adventure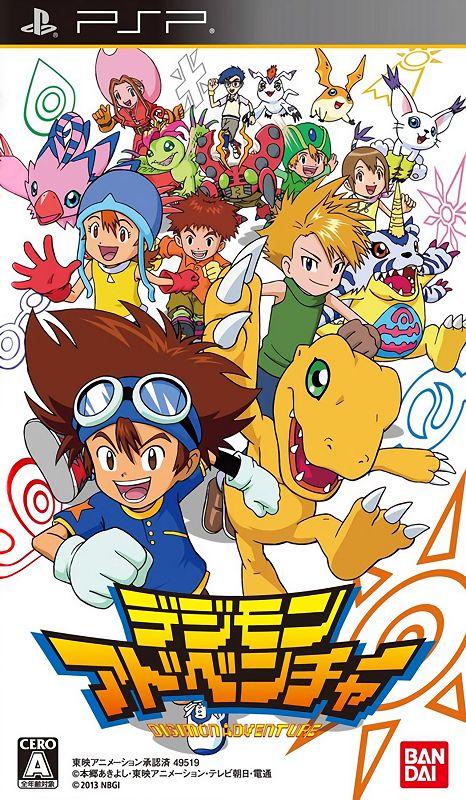 Console : Playstation Portable
Language :

Genre : RPG
Multiplayer : 1 player
Year : 2013
Developer : Prope
Publisher : Bandai Namco Games
Weekly games : 3

Do You like Digimon? Especially the Adventure series way back in the day?
I have to say, they got everything in the game. Even the cutscenes are pretty good and accurate. Aside from the story, you are able to play through the game with side story. Some of them might be a bit weird but that are still fun to go through. I really think it is just so well done that you can?t really ask for better.
Not the best type of art since it really could display in better art and colors. Though I said that, there are part of the games that is just amazing and makes me feel like ?it can?t get any better than this? during certain parts of the game even though the art is not really that great.
I personally believe this series has it voice and musics done pretty much perfect. One problem though, few parts of the game really should have better or fresh bgm. There is no real problem but I guess it is just too much of a classic styles. It is a feeling but I can guarantee that the musics itself is great.
The game is just perfect in every way possible but there is one problem, it feels a bit too much like a dungeon crawler game for an rpg/adventure type game. For that, I really believe it is something that could have be worked on. Another problem I have is the battles, even though the combat its pretty awesome but one major problem exist from what I noticed. There is a horrible balance between the ability cost and evolutions. Sure, each character should have it strength and weakness but the balancing between some of them are just huge. You can give some of the better items to the weaker one and nothing for another one at same level. that other digimon might be able to survive more hits while doing more damage even though all the conditions are the same. I love this game and everything but? there are a bit of balancing that needs improvement.
Further information :
Translation version 1.0

Thanks to the team of Deep Dive Translations for this translation.

There are no images in this album yet
---
User Feedback