Dear Boys: Fast Break!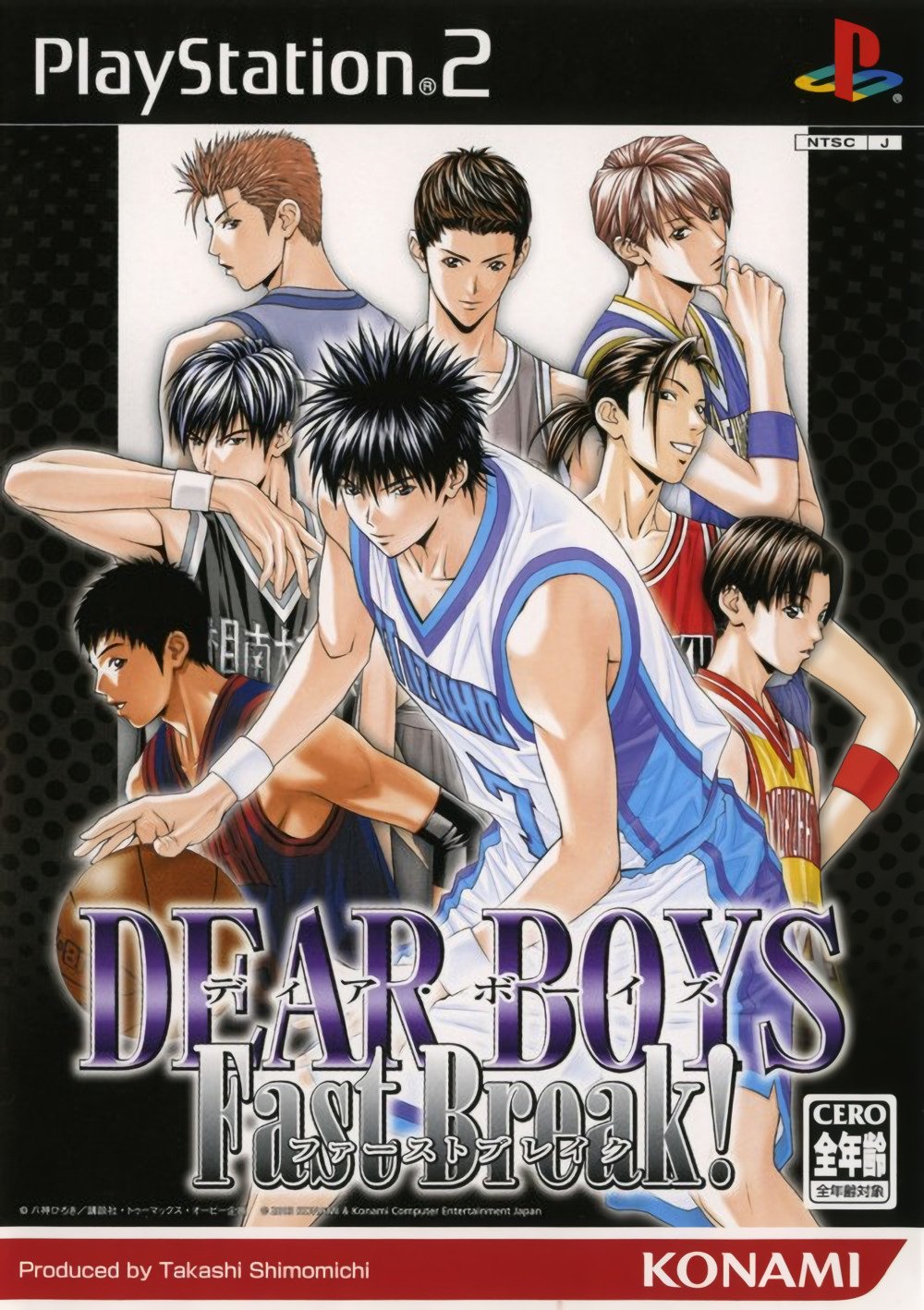 Console : Playstation 2
Language :

Multiplayer : 2 players
Year : 2003
Developer : Konami
Publisher : Konami
Weekly games : 1

Dear Boys is a sports manga by Hiroki Yagami, published by Kodansha in Monthly Shonen Magazine. As of June 2007, the Dear Boys series has 25 volumes in total, including the Dear Boys: The Early Days and Dear Boys: Act 2. In 2007, Dear Boys: Act 2 was awarded the Kodansha Manga Award for the shonen manga.

The story concerns the progress of the Mizuho High School basketball team as it attempts to win the prefectural championship. It also deals heavily with the relationship between the players on the team, especially the two main characters Kazuhiko Aikawa and Takumi Fujiwara.

At the outset of the manga, the Mizuho High School basketball team is in trouble, as there are not enough players to play a game. Additionally, the coach has left after a conflict with Fujiwara. However, Aikawa transfers to Mizuho and through his enthusiasm and sheer love of the game, infuses the few remaining members with a sense of purpose.

Despite the fact that there are only five of them (i.e., they have no substitutes), they manage to get the coach of the girls' team to coach them as well. At first, she seems very strict, but later reveals her attachment to her "Dear Boys". Together, they do their best to make their dreams come true and take their team to the top of the prefecture.

The manga isn't only focused on the Mizuho team, but also on several rival teams. In fact, the manga artist spends a bit of time developing the characters of other teams' members.

Dear Boys - Fast Break is the Playstation 2 videogame based on the manga series. The game is a 3-D basketball simulation where the players are shown as they run, dribble and dunk all over the place. Fast Break mixes action elements where the team players are maneuvered directly with interactive elements where dramatic cut-scenes show exciting events during the game.

Over 50 characters from the Dear Boys animation series appear and contribute to the Story Mode where the player tours with his team from Mizuho High School against six competing high school teams from East Honmoku, Tendouji High School and others. A special Gallery mode may be unlocked where action-packed character artwork may be viewed. The game is based off of the engine from NBA Starting Five.
There are no images in this album yet
---
User Feedback