De La Jet Set Radio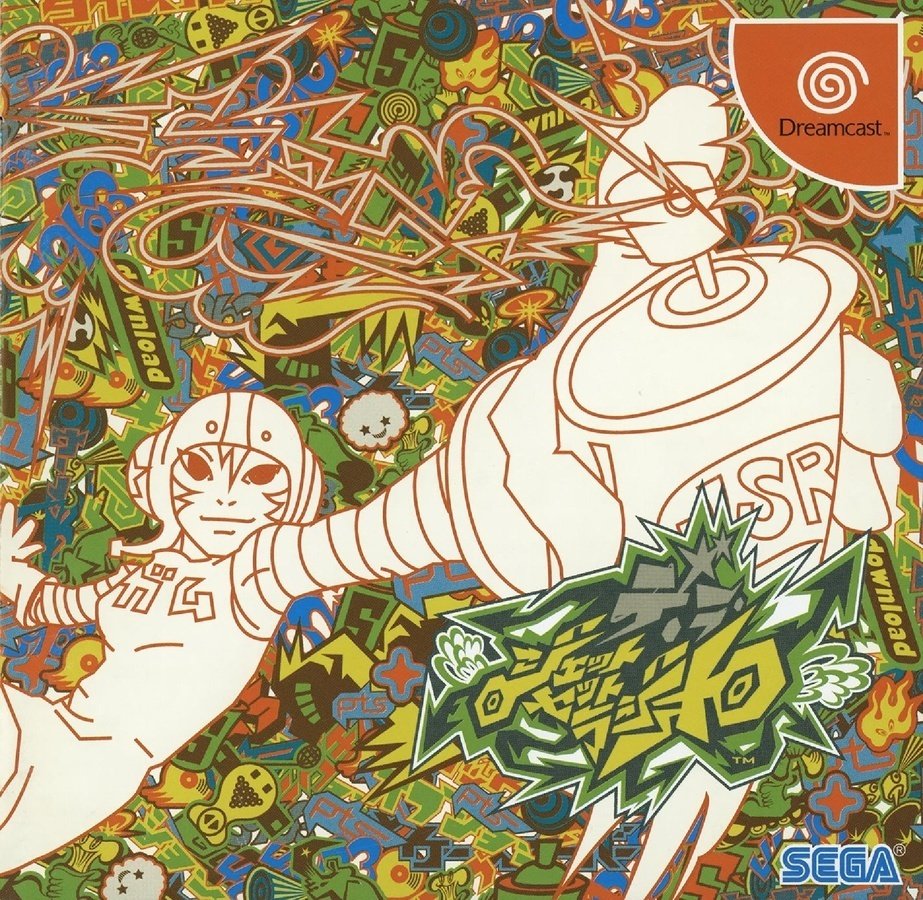 De La Jet Set Radio is a re-release of Jet Set Radio in Japan with several changes including the addition of extra levels already present in the US and European versions of the game.

Jet Set Radio, a game that hits hard by taking us into the underground world of rollerman, taggers and pirate radios! JSR is very complete; its genre is sports but its themes are arcade, action, adventure. It could be compared to a GTA.

The story and the goal of the game are very simple: you play as Beat, a rather cool kid on rollerblades and armed with paint cans. You are part of a gang, headed by a DJ Boss who runs a pirate radio. Your mission is to tag the city with your gang's signature, and make your gang the best in Tokyo! To do this, just stop where you are told and perform the appropriate manipulations. The bigger the graph is, the more complicated the maneuvers become... You can imagine that the cops don't appreciate your vandalism. These cops will appear throughout the game at certain times, when you perform certain actions, headed by a raging inspector with a stinging beard. As the game progresses, they will become stronger: from simple brigadiers to elite troops equipped with lacrimo bombs; then, if they are still not convincing enough, tanks will appear along with planes and helicopters. You'll have to avoid their projectiles and use tricky paths to lose them. And to spice things up, the opposing gangs will not hesitate to put obstacles in your way.

The charm of JSR comes from its atmosphere. All the characters are worth the detour, cheerfully parodying the clichés of the hip-hop culture, like the fat guy with his stereo or the tall athletic black guy. Then the rhythmic and trendy music, which is played during the selection menus and during the game, is fun and perfectly in the spirit of the game. The characters all have their favorite phrases, their favorite mimics and their own gestures. You will have your favorite little one, often more for his look than for his abilities, which are of less importance. To support this atmosphere: the font, it must be said necessary, even if without it, it would avoid the few headaches that I could have... Then let's not forget the tags; you can even edit and create them yourself. And to finish the game completely, you will have to get all the bonuses...
Further information :
Notable Changes
-Easier to pick up gameplay
-Includes additional music from the European and US versions of Jet Set Radio
-Includes the two additional levels from the European and US versions of Jet Set Radio
-In-game text is displayed in whichever language the Dreamcast console is set to including the emulator.

There are no images in this album yet
---
User Feedback