Dandy: Zeuon No Fukkatsu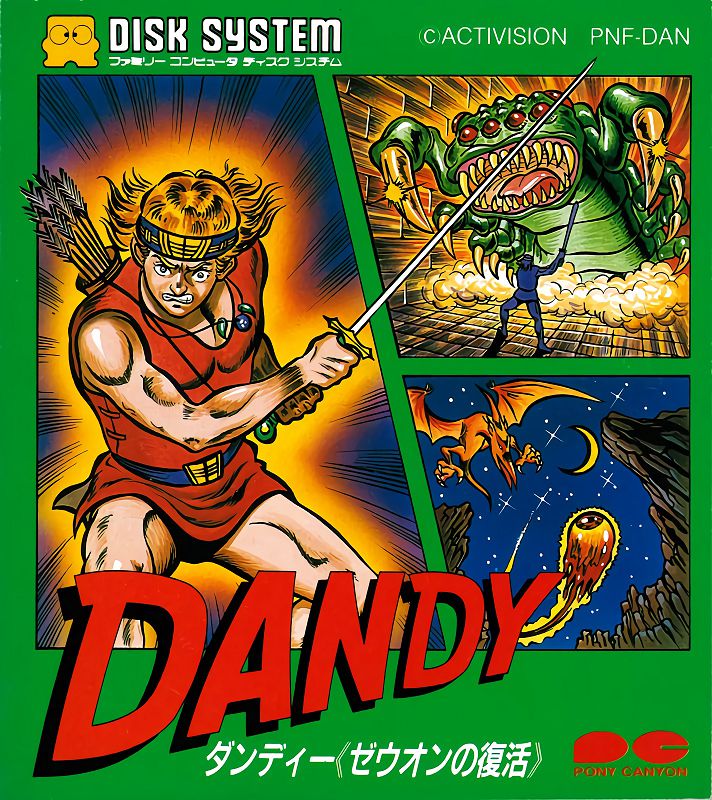 Console : NES
Language :

Multiplayer : 1 player
Year : 1988
Developer : Atelier Double
Publisher : Pony Canyon
Dandy: Zeuon No Fukkatsu is an adventure game developed by Atelier Double for the Famicom Disk System, and published in Japan by Activision in 1988. It is primarily based on the original Atari 8-bit computer game Dandy which came out in 1983 and went on to inspire the arcade classic Gauntlet. Having obtained the license to publish the game in Japan, Activision adapted the game to include more modern elements such as an overworld as well as underground dungeons, so the game plays like more of a mix between Gauntlet and The Legend of Zelda. The game was only published in Japan, and has never been translated from the original Japanese.
Further information :
Once you see "PLEASE SET DISK B" on the screen, click SHIFT + B on your keyboard to start B and start the game.

Translation version 1.2

Thanks to Super Roboprotector, AgentOrange and LastBossKiller for this translation.

There are no images in this album yet
---
User Feedback