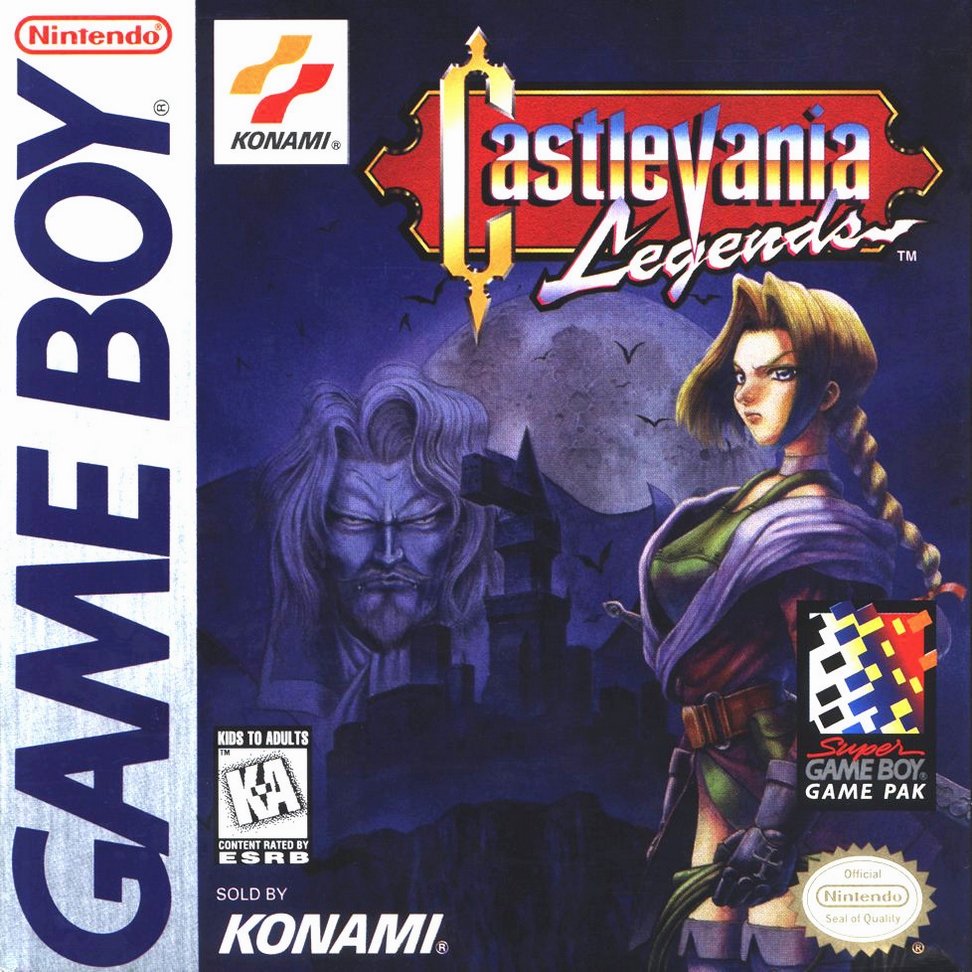 Console : GameBoy
Language :

Genre : Action - Platformer
Multiplayer : 1 player
Year : 1998
Developer : Konami Computer Entertainment Nagoya
Publisher : Konami
Popularity : 4

Take a journey to the very beginning, when Dracula first rose up to terrorize the good people of Transylvania. None dared challenge him, and the people of the country lived in fear and terror - until a young girl rose up and decided to take matters into her own hands. That young girl was Sonia Belmont, the first in the line of the legendary Belmont clan.
While Castlevania Legends plays similar to the earlier Castlevania titles (the protagonist is only armed with a whip and needs to fight her way through five stages plus a hidden stage), there are also some unique features. While it is impossible to roam the stages freely, quite often the player can choose to go one way or another and in doing so skip some areas or find valuable items, collecting all of which will unlock the best ending. Sonia also possesses special power called Burning mode: once in a level (and once per life) she can boost her speed and attack power and become invincible for a short period of time.
Each of the game's bosses leaves behind an orb with a Soul weapon inside. Sonia can collect five of these weapons: Wind, Ice, Flame, Saint and Magic. Similar to previous games these are activated by pressing up+attack, and require a certain number of hearts. The player can switch to any Soul Power at any moment at a weapon select screen. Sonia's whip can be upgraded three times, the third upgrade adding a fireball-like projectile.
Game files
Castlevania Legends 2010/11/05 115.89KB
There are no images in this album yet
Related videos
---
User Feedback