Captain Tsubasa V - Hasha no Shougou Campione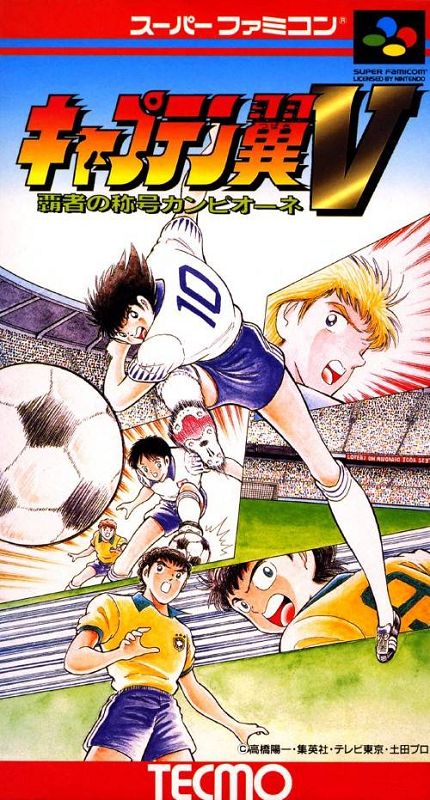 Console : Super Nintendo
Language :

Multiplayer : 1 player
Year : 1994
Developer : Tecmo
Publisher : Tecmo
Weekly games : 2

The best Captain Tsubasa game ! As you explore the game, you'll be able to play some new matches with players from all over the world: you can play as Kojiro Hyuga, Lui Napoleon, Taro Misaki,
Gino Hernandez, Carlos Santana, Schneider, Wakabayashi, Wakashimazu, Dutter Muller and as Japan in 3 special matches, against Canarias (better than it seems), Japan (to see if you play better than the console),
Ichigayak (what? Whoever they are, they worth nothing!) and finally you can play as an edited team against the real Japan, with Shun Nitta and everything!
Ho, and the legend about Genzo Wakabayashi works in this game, the Super Great Goal Saver can stop almost every shot from outside the penalty area.
There are no images in this album yet
---
User Feedback