Bomber Man GB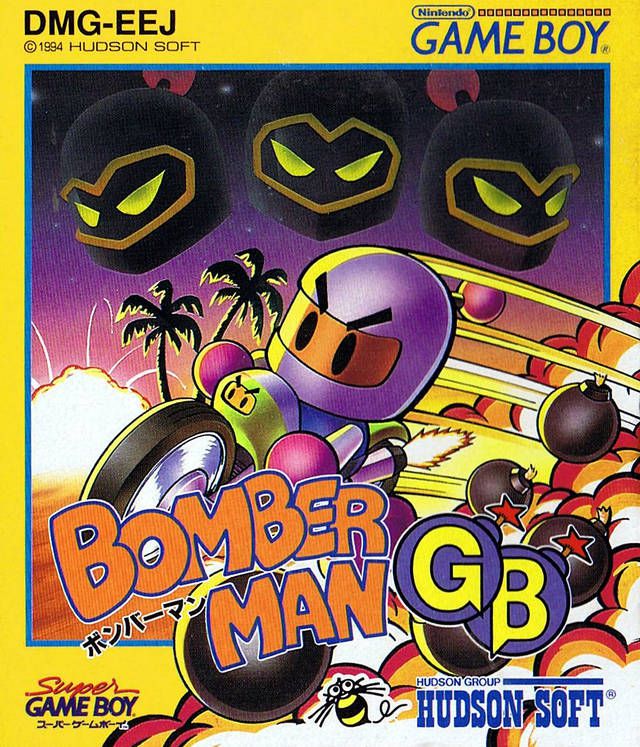 Console : GameBoy
Language :

Genre : Action
Multiplayer : 4 players
Year : 1994
Developer : Hudson Soft
Publisher : Hudson Soft
This is a Japan only release, not to be confused with the USA release Bomberman GB, which is a different game.

In the one player game, you are placed in an arena with a dark Bomberman for a best-two-out-of-three round. You must, using your bombs, blow him up without getting blown up yourself. After you beat him, the process repeats with two Bombermen then three Bombermen.

After you beat the three Bombermen in two out of three rounds, you must beat a boss character to move on. When playing the rounds, you can find power-ups to increase the blast size, allow more than one bomb on the screen and, temporarily, make you invincible. When you beat the bosses, you gain things like the ability to kick a bomb away, run faster, ram enemies, etc.

In a multi-player game, two to four players do their best to blow each other up. Multi-player is done with the Super Game Boy on a SNES. More than two players is only possible with a multitap.

This game was released in the U.S. as Wario Blast, with some changes. The animated opening was removed and, of course, Wario was added.
Game files
Bomber Man GB 2019/09/12 72.64KB
There are no images in this album yet
---
User Feedback