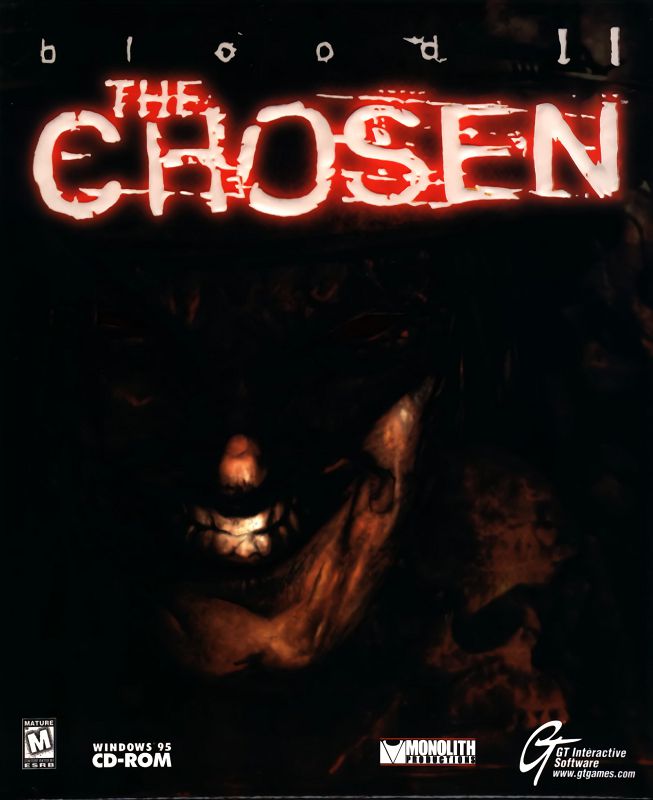 Console : PC
Language :

Multiplayer : 1 player
Year : 1998
Developer : Monolith Productions
Publisher : GT Interactive
Popularity : 3

Over a hundred years have passed since the events described in Blood. CABAL, the cult dedicated to the worship of the Dark God Tchernobog, has turned into a huge corporation that calls itself "CabalCo", controlling much of what is happening in the dark, futuristic city. The undead gunslinger Caleb awakens from his slumber and continues his relentless pursuit for revenge. The company CEO, an ambitious man named Gideon, will stop at nothing in order to attain the kind of power CABAL was wielding before. But in order to fulfill his plans, he must get rid of Caleb first.
Like its predecessor, Blood II is a first-person shooter with a horror theme. The game uses the LithTech engine. There is a vast variety of weapons as well as a greater number of different enemies than the previous game. The levels themselves are rather diverse as well: In the first chapter alone, the protagonist travels from an ornate museum to a huge science facility, alleys of an ominous city street, and a futuristic flying machine. The game features a dark techno soundtrack. The player may choose to play as Caleb's companions that appeared in the first game; however, cutscenes are displayed only if the player selects Caleb.
Game files
Blood II : The Chosen 2019/02/01 35.79MB
There are no images in this album yet
---
User Feedback