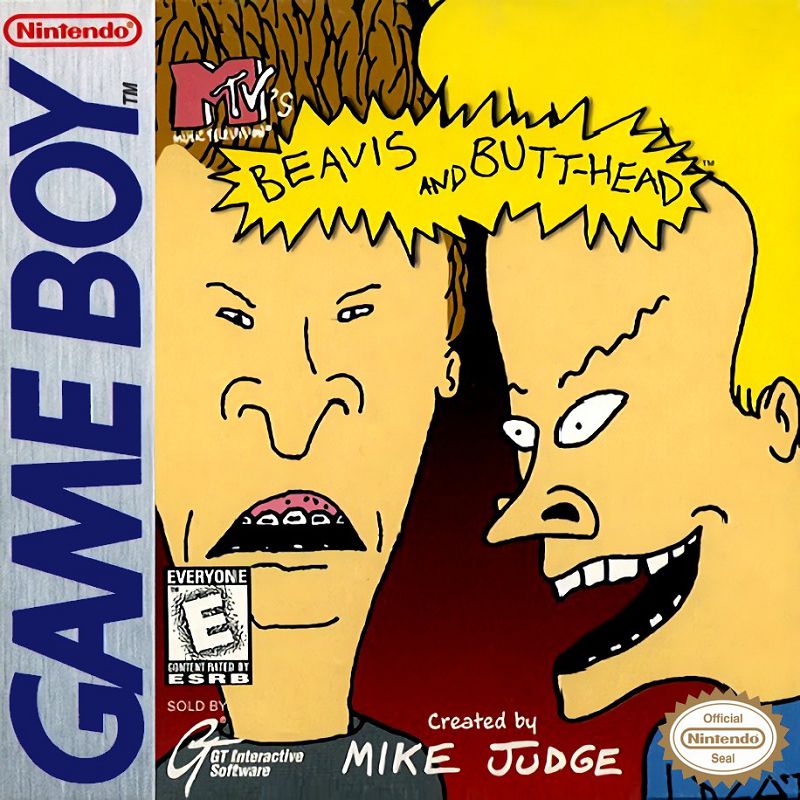 Console : GameBoy
Language :

Genre : Platformer
Multiplayer : 1 player
Year : 1999
Developer : Torus Games
Publisher : GT Interactive
MTV's Beavis and Butt-Head is based on the animated TV series of the same name. The plot is that the two kids want to join a gang, but first they have to free their leader from prison. So the player takes their role (always one at a time) in their quest to travel all the way from school to prison.

This is an action game in which the basic goal to find the exit without dying. Pretty much all living things drain the protagonist's life bar when touched, e.g. pupils or birds, and need to be avoided. Most levels are played from an angled top-down perspective. In those sections the player regularly needs to fetch items for other characters to proceed, e.g. tennis balls. Beavis & Butt-Head have no standard attack and have to collect their weapons (tomatoes and spitballs) in the levels. There are also other power ups to find, e.g. energy refreshments, extra lives or temporary invincibility. The second kind of level consists of standard side-scrolling platforming.
Further information :
Translation version 1.0

Thanks to Wave for this translation.

Game files

Beavis and Butt-Head 2018/04/25 341.53KB

There are no images in this album yet
---
User Feedback