Bamse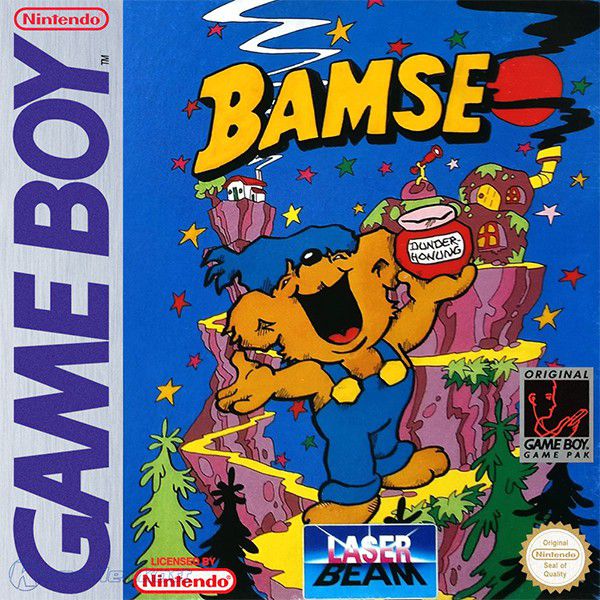 Console : GameBoy
Language :
Genre : Platformer
Multiplayer : 1 player
Year : 1993
Developer : Beam Software
Publisher : Laser Beam
Bamse, the strongest bear in the world, is a popular Swedish cartoon figure created by Rune Andréasson in 1962. This is his first appearance in a video game. The game was exclusively created for the Swedish market.

The story goes, that Skalman has invented a time machine and together with Bamse and Lille Skutt they travel 75 million years back in time to the age of the dinosaurs. But the mischievous Vargen sneaks along and kidnaps Skalman to his "doomed castle". Bamse must now free his friend so they can get back to their own time again.

Bamse is not an original game. Instead it is a re-skinned version of Baby T-Rex by the same developer. This explains why the settings of the game appears out of context with very little to do with the original cartoon. It also suffers from translation errors and contain left overs from the original game which do not fit in.

It is a very traditional platform game where you run and jump to get to the end of the stage. There are a total of 4 "worlds", each with 3 stages and a final boss stage. The gameplay is fast paced, with slides and skateboards for added speed. You can find small jars of "Dunderhonung" and bowling balls to throw at the enemies. There are also power-ups to replenish health and obtain extra lives.
Game files
There are no images in this album yet
---
User Feedback