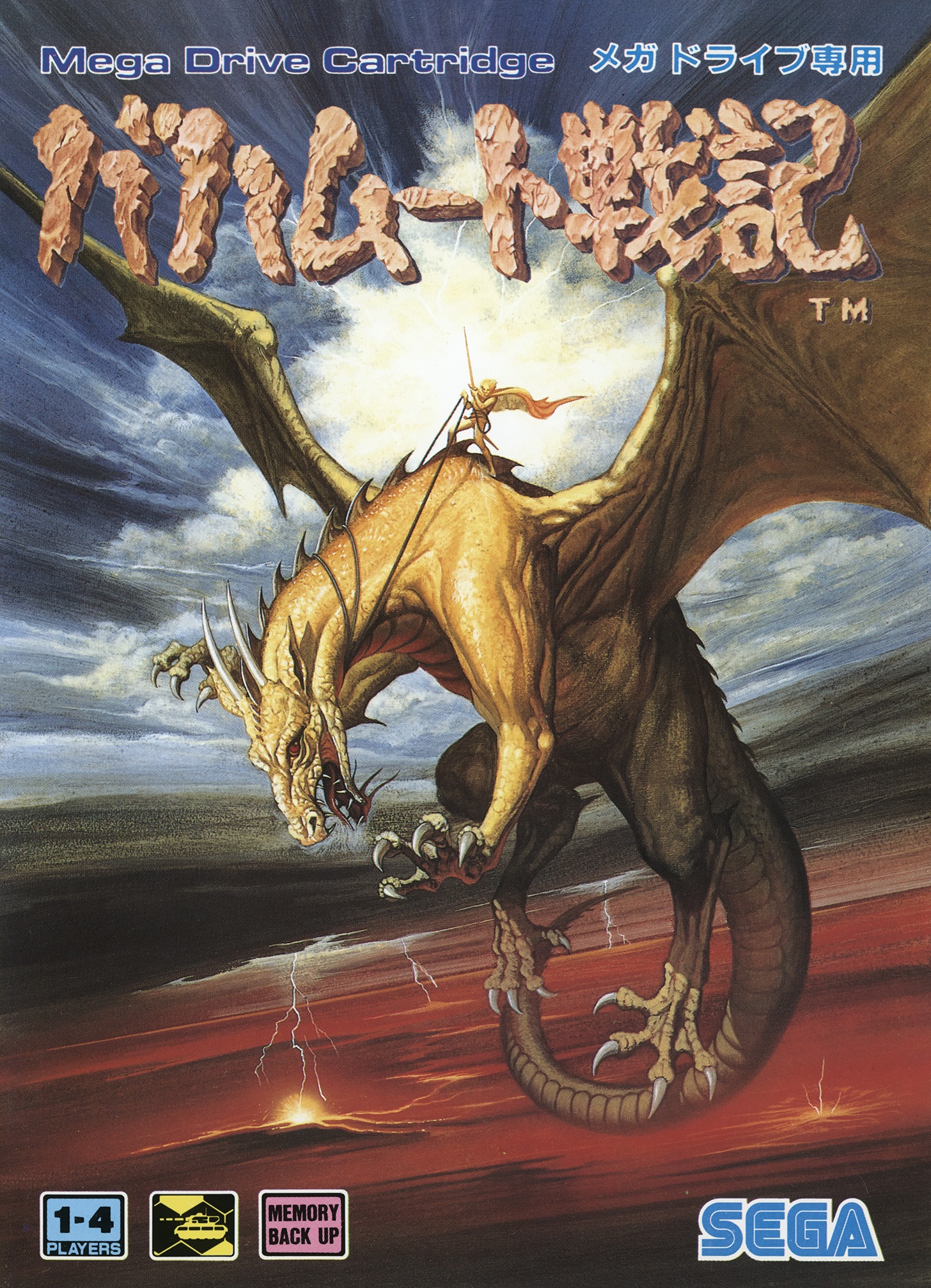 Console : Megadrive
Language :

Multiplayer : 4 players
Year : 1991
Developer : Sega
Publisher : Sega
The world of Bahamut is divided into eight powerful countries. Four of them are ruled by humans or human-like creatures, while the other four are under control of evil demonic forces. The countries wage war with each other, each trying to dominate the others. Your task is to choose one of those countries and to make it the most powerful one in Bahamut, conquering the others and defeating their lords.

Bahamut Senki is a turn-based strategy war game. In the beginning of each turn, you can make your leader perform several actions, such as recruit soldiers, declare war, or establish yourself in the region by diplomatic talks with other leaders. In battles, you control several units of soldiers or magical creatures you can summon to help you out.

The game offers a unique soundtrack for each of the many playable "races" in the game, and has various levels of gameplay that ranged from arcade Archon-style creature-on-creature combat to strategy similar to Koei's strategy games like Gemfire and Nobunaga's Ambition. Two-player games are also an option, given the variety that the game offered with the occasional arcade action battle to break up the quiet strategy and planning.
There are no images in this album yet
---
User Feedback