Anubis: Zone of the Enders Special Edition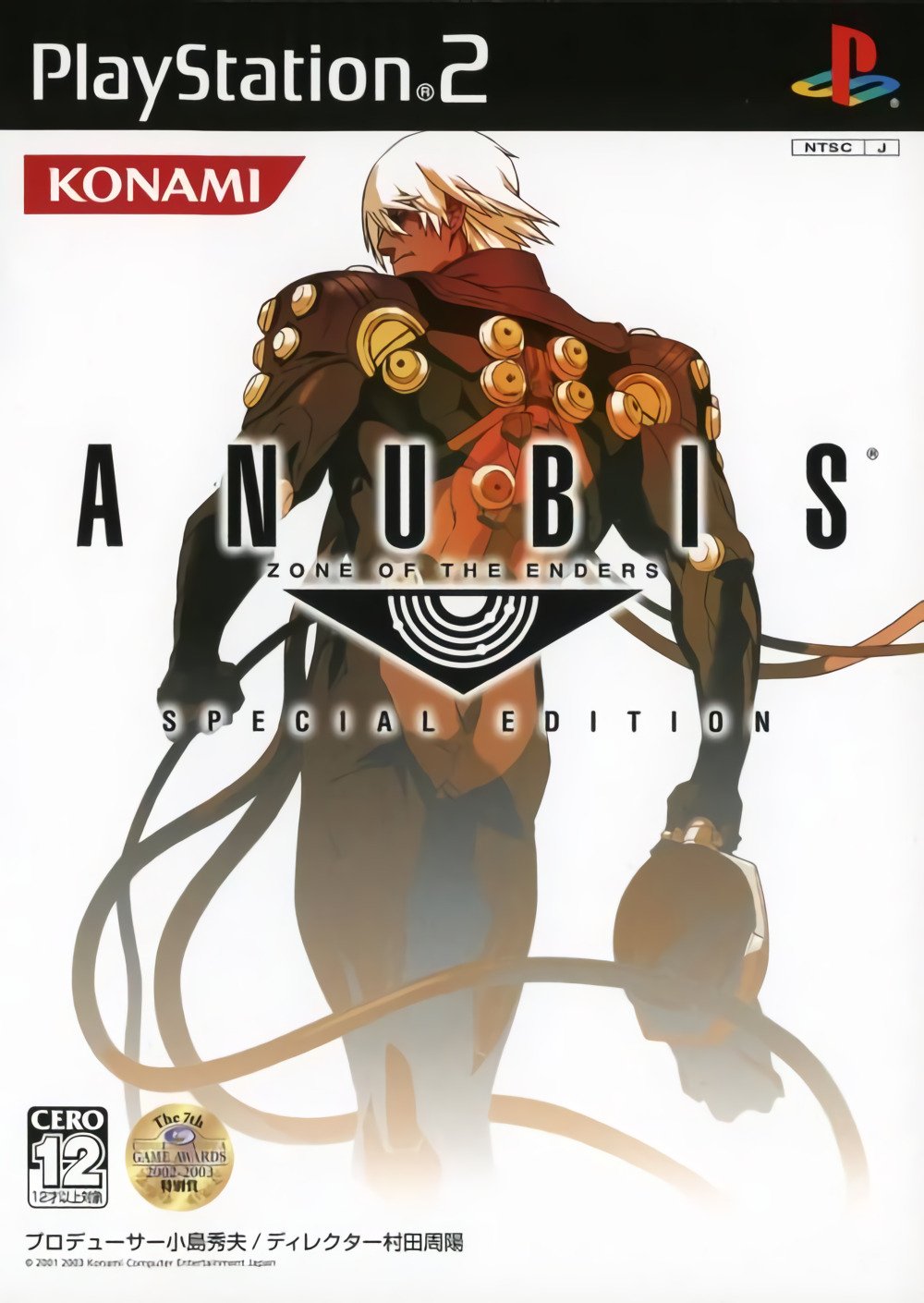 Console : Playstation 2
Language :

Genre : Action
Multiplayer : 2 players
Year : 2004
Developer : Konami
Publisher : Konami
Dingo Egret is minding his own business, investigating a hidden power source Metatron, when out of the blue his mining team is ambushed by BAHRAM. He discovers that the source of the Metatron is actually an abandoned battle robot, Jehuty (seen in the original Zone of the Enders), and decides to use the machine against the BAHRAM.

Dingo soon realises that there's more to the story then simply wanting to own a powerful machine, as treachery and evil power comes into play. It's up to you to control the Jehuty and destroy any plans the BAHRAM for evil purposes, at whatever cost.

Zone of the Enders: The 2nd Runner is a sequel to Zone of the Enders. Like its predecessor, it is an action game that concentrates on piloting the giant mecha Jehuty (walking or hovering in the air), engaging in battles against other robots, using his energy sword and secondary weapons and techniques. Unlike the first game, there is no "world map" to travel on; the player is taken to the next stage automatically. Jehuty can upgrade his abilities by destroying enemies and gathering experience. Sub-weapons are acquired after having successfully eliminated a boss enemy. The game also allows the player to participate in a battle against a friend in a two-player battle mode, or try out the special VR training missions.
There are no images in this album yet
---
User Feedback