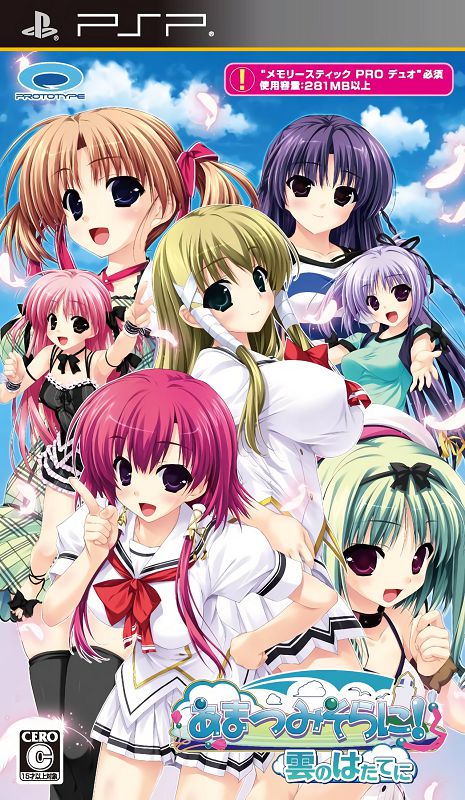 Console : Playstation Portable
Language :

Genre : Visual Novel
Multiplayer : 1 player
Year : 2012
Developer : Clochette
Publisher : Prototype
Amatsu Misora ni!: Kumo no Hatate ni is a romantic fantasy comedy for PlayStation handhelds which originated as an adult visual novel for PC (Windows) under Amatsu Misora ni! title. The story focuses on Takahisa Kanzaki, a sophomore who lost his parents at a young age and who lives with Kanna Hitotsubashi, a genuine goddess since young age. PSP and PS Vita ports don't really have new content to offer, but they do have all the adult content that is available in PC version, removed. Each of the game's graphics has been tuned and adjusted to match that of PC and look better on a device the game is played on.
Game files
Amatsumi Sora ni! Kumo no Hatate ni (Disc 1) 2018/12/30 282.45MB
Amatsumi Sora ni! Kumo no Hatate ni (Disc 2) 2018/12/30 1.18GB
There are no images in this album yet
---
User Feedback