2
19XXTE
Downloads
19XXTE 2016/09/22 11.82MB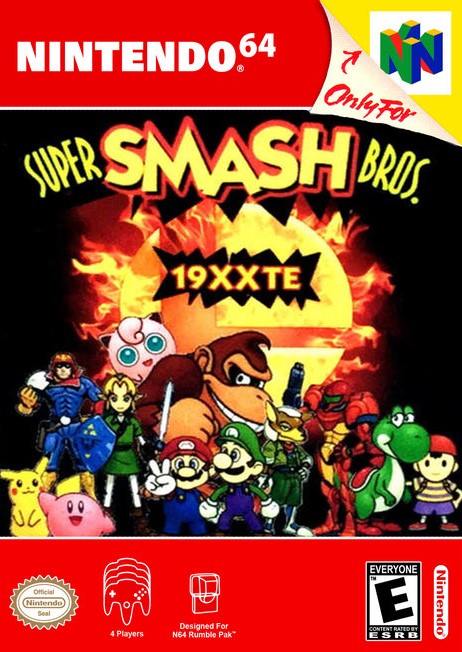 Console : Nintendo 64
Language :

Genre : Fighting
Multiplayer : 4 players
Year : 2015
Developer : Jorgasms
Weekly games : 14

19XXTE is a mod of Super Smash Bros. It is the first notable mod for the game, with development having started in May of 2015. 19XXTE is based on 20XX Tournament Edition; that is, the purpose of the mod is to assist in running tournaments, help players learn the game, and add other cosmetic changes instead of exclusively modifying characters or stages. 19XXTE has seen tournament use, being notably used at GENESIS 3 and Super Smash Con 2016.
19XXTE is a ROM hack; that is, the ROM for Smash 64 is modified to include altered code that allows the game to run differently than expected. While intended for use on emulators, specialised hardware for the Nintendo 64 can potentially allow for the mod to be run on original console.
Development on 19XXTE is ongoing, with the current version being 0.11.
Further information :
Version 0.11.

There are no images in this album yet
Related videos
---
User Feedback