1943 Kai: Midway Kaisen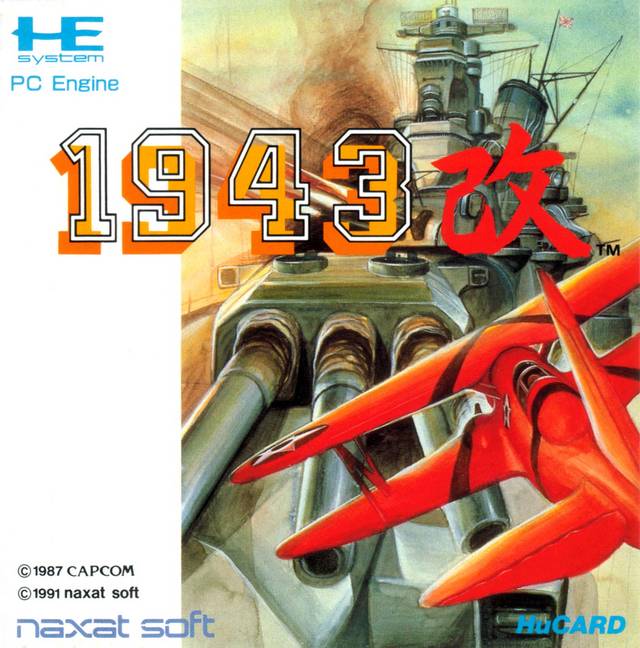 Console : PC Engine
Language :

Genre : Shoot'em up
Multiplayer : 2 players
Year : 1988
Developer : Capcom
Publisher : Capcom
Taking a break from the usual futuristic settings, 1943 is a war-time shoot 'em up converted from the arcade. Choosing to dump the one-hit-kill of many games of this genre, 1943 gives you an energy bar that depletes as you take damage - and the swarms of planes mean that you will need all you can get. Find yourself in a sticky situation? Just hit the button for a quick barrel-roll to take you out of harm's way. The weapon system is fairly unusual for a shoot 'em up of this type - instead of frequently powering up your weapon systems, you collect different weapons that have a countdown timer. The timer can be topped up by collecting the weapon again, but if it runs out you are back to your conventional guns. Occasionally you also get the aid of wingmen who sit along side you until they are destroyed.
The PC Engine version has two modes - Arcade and Original, which switch over half way through the game. The Original levels bring in more powerful weapons, more varied levels, better music and a whole load more enemies to wipe out.
There are no images in this album yet
---
User Feedback