Space Station : Silicon Valley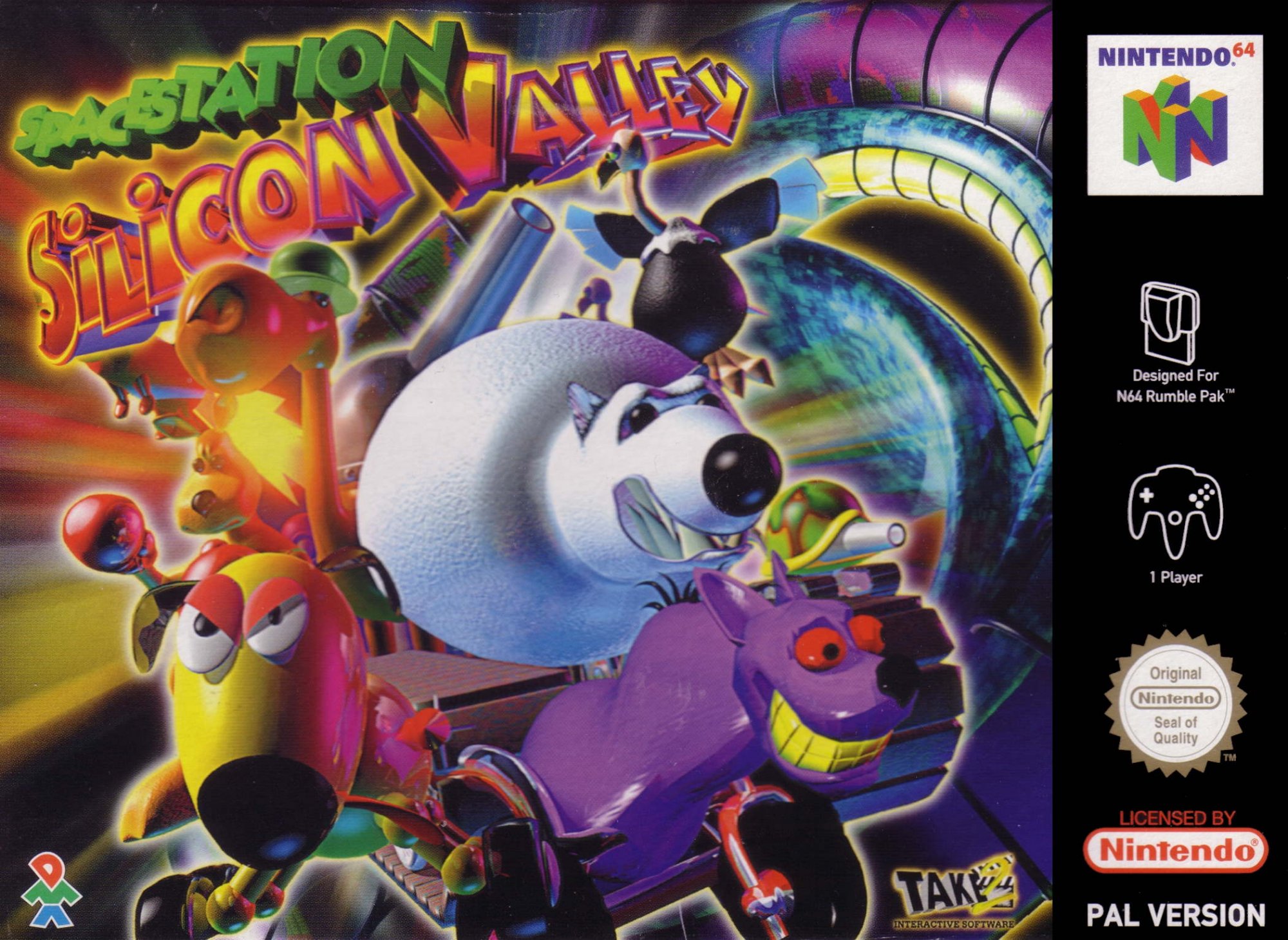 Console : Nintendo 64
Language : Europe
Genre : Action - Platformer
Multiplayer : 1 player
Year : 1999
Developer : Rockstar
Publisher : Take 2 Interactive
Popularity : 9

Lancée dans l'espace en 2001, Silicon Valley était la plus grande et la plus dispendieuse station spatiale jamais créée. Malheureusement, sept minutes seulement après sa mise en orbite, la station disparaît littéralement. Dès lors, tous les explorateurs du système solaire se lancent à sa recherche. Après un millénaire d'une quête vaine, Silicon Valley réapparaît miraculeusement sur les radars. Le gouvernement terrien décide alors d'y envoyer immédiatement son armée. Mais très vite, aucun des hommes expédiés ne donne signe de vie. Inquiété par le phénomène, le gouvernement réagit en envoyant Dan Danger et Evo pour tirer la situation au clair.

Evo, qui se tape tout le travail, est en fait une puce électronique parasite douée d'une extrême intelligence. Arrivé sur la station habitée par des animaux robotisés, il devra prendre possession de leur corps désactivé pour accomplir chacune des missions encadrées par son camarade Dan. Au total, vous pourrez contrôler pas moins d'une cinquantaine d'animaux singuliers : un ours à roulettes, un mouton volant, etc. Pour compléter les missions, on peut se contenter de réaliser les objectifs principaux, mais si on se sent l'âme aventureuse, on note également quelques objectifs secondaires (obtenir un trophée ou quinze capsules d'énergie dans chaque niveau).

Videos :

Musics :
Update Required
To play the media you will need to either update your browser to a recent version or update your
Flash plugin
.